Annual General Meeting Notice
Please join us for our Annual General Meeting
Date: Tuesday July 21, 2020
Time: 6:30 PM
Location: GELC Office
(202, 303-69 Ave Edmonton)
We will have social distancing practices in place
Hope to see you all there!
UPDATE Regarding Refunds for 2020 Wizards Season:
If you paid by credit card for the 2020 registration, it has been credited back to the same card used for the payment.
If you paid by cheque or cash it will be refunded in the same manner later this week. Thank you for your patience.
ALERT!
We just received this communication from the GELC that the Spring Box Lacrosse season has been discontinued. As a club, we are working on processing refunds, please stay tuned for more information.

A Teams - North
A big THANK YOU to all the players, parents, coaches, and evaluators who came out to support the North "A" tryouts this year.
If your child tried out for an "A" team but is not listed below, please follow the "B/C" tryout schedule posted on our website for all future evaluations.
16U (B) floor times will be posted ASAP, as we are just finalizing the space with the Servus Place scheduler.
If your name is not listed below you will be receiving an email from your coach advising you of any upcoming floor times.
If you have any questions or concerns, please email our President Norm Maxwell at: president@wizardslacrosse.ca
Thank you again to everyone and we look forward to seeing you all soon!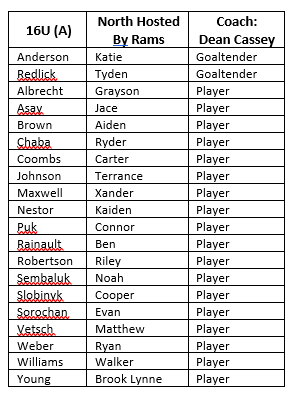 Wizards 10U-14U Tryout Schedule for "B/C" Teams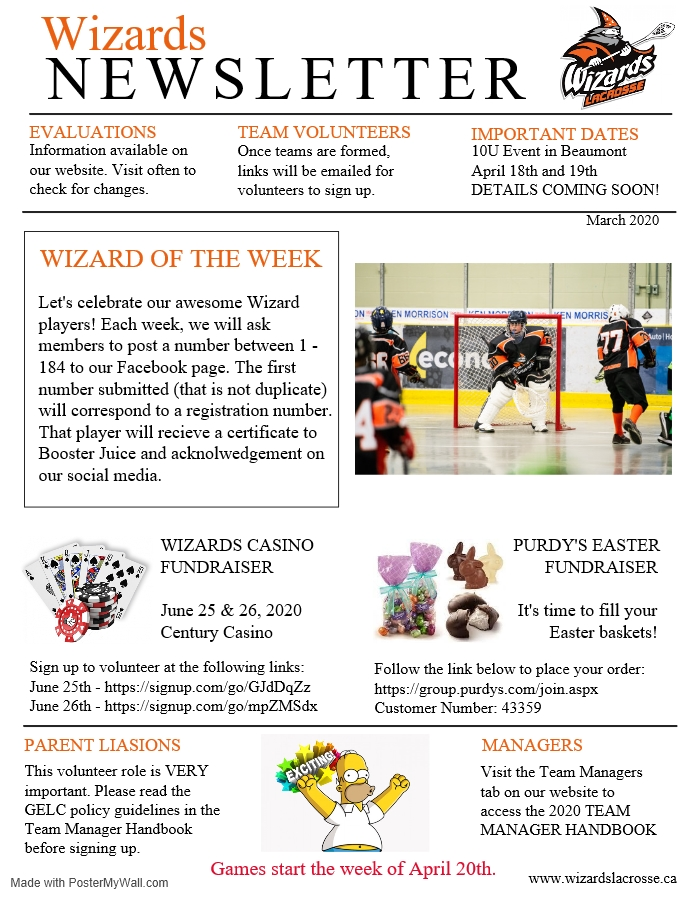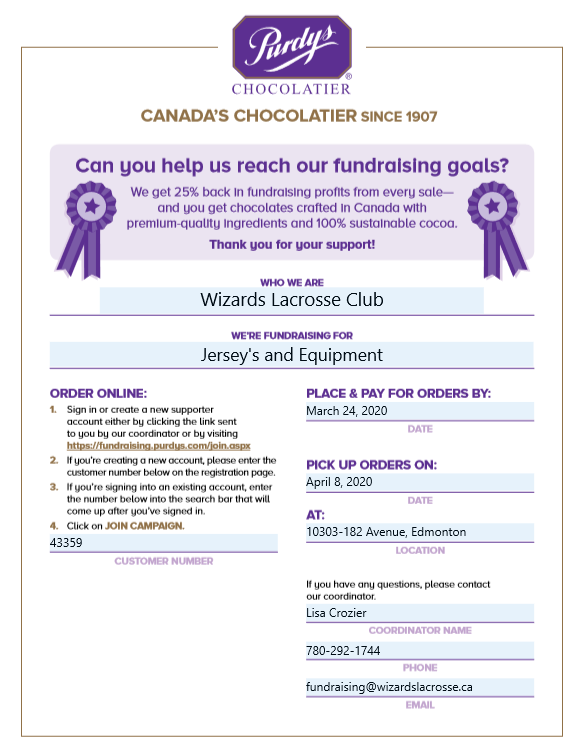 You can choose your item the way you want it and get it delivered right to your door!