GELC - Changing the Game
---
---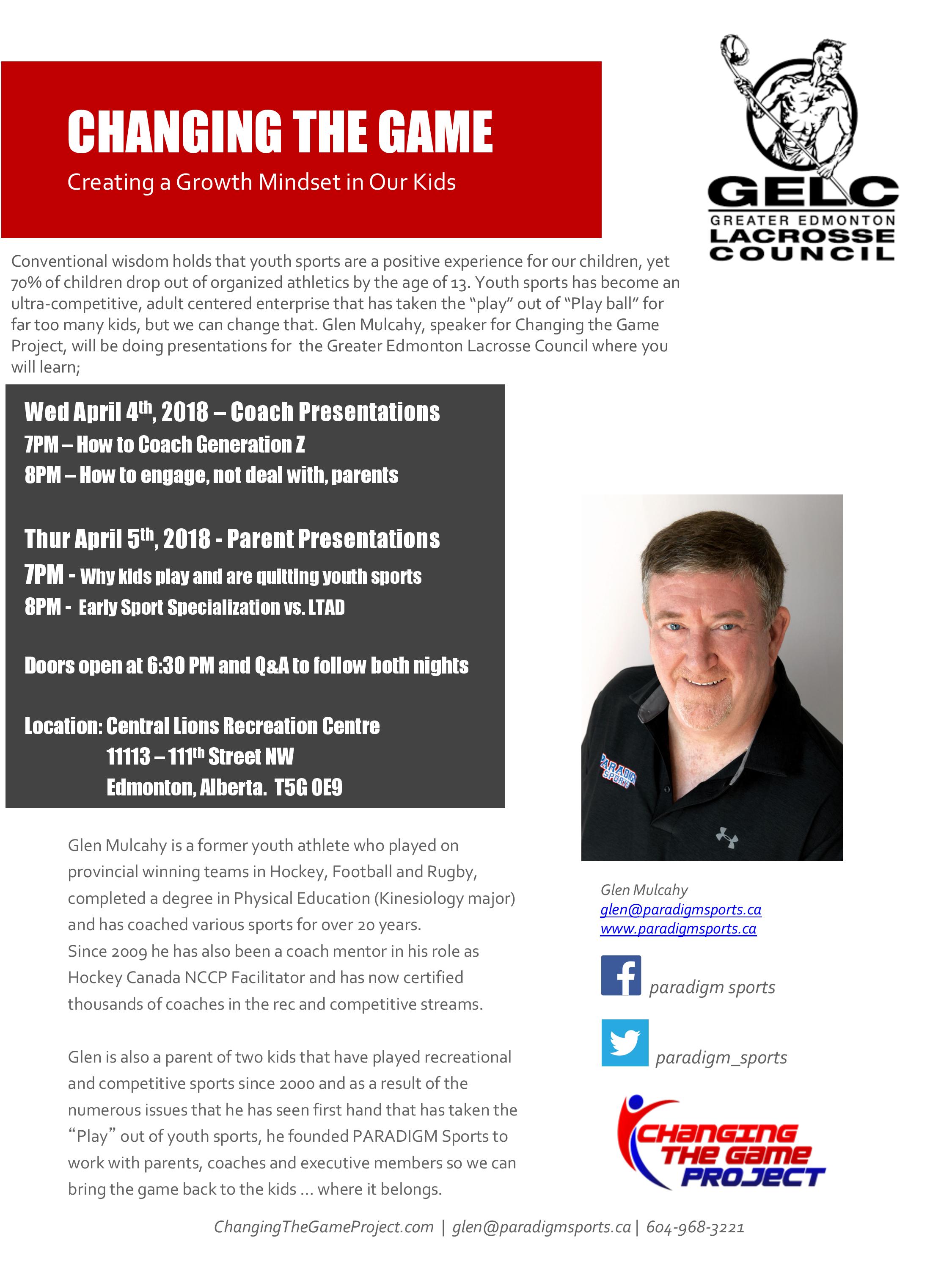 ---
2018 CHANGING THE GAME PROJECT INFORMATION

MANDATORY COACHES CLINIC FOR ALL GELC COACHES, ASSISTANT COACHES

The GELC will again be hosting Glen Mulcahy to speak with our coaches at a Mandatory Coaching Session on Changing the Game. Same speaker different topics.
The date for this event is Wednesday April 4th, 7 pm to 9:30 pm at the Central Lions 11113-111 street.

**PLEASE NOTE THAT THIS IS A MANDATORY COACHING MEETING**Mandatory Coaches Meeting Registration at 6:30 pm Meeting to start at 7 pm
Glen will be speaking with coaches about holding an effective parent meeting pre season.
Parents, Managers, Club Executives
The GELC will be hosting a similar event on April 5th at Central Lions 11113-111 street from 7 pm to 9 pm .
Glen will be speaking about Changing the Game from a parent perspective as well as talking about retention of players.
To register for the Parents, Managers and club officials night click here please.